So - new house means new decor... and its beyond time for the boys' room to get a face lift... So naturally, mommy got down and dirty and made not one, but two twin size quilts... two of the prints are Japanese fabric... two are designer cottons... all top of the line materials of course... lined with a 80% cotton/20% poly batting... and super snuggle minky dot on the back... Its so warm and cozy (i slept with it last night, lol) It will be great to keep them warm this winter....  Izzaqs is backed with red minky dot... Zavery's will be backed with either a baby blue, or a tiffany blue... depending on which one matches best when it comes in. What do ya think!?
Read more →
---
Thanks everyone for entering!!
Attila & Tamara said...
I Follow the RockerByeBaby blog!

szogediek at yahoo dot com
Read more →
---
Its rare that I can click on a link to a store and say I want everything... but let me tell you...
Amenity Home
is one of them...

If you havn't ever seen their store, then you are surely in for a treat... until recently, I hadn't... But strolling through twitter (as I do too often, lol) I saw the amazing @SarahSophia tweeting to them about their amazingness, so I had to check it out... I instantly fell in love.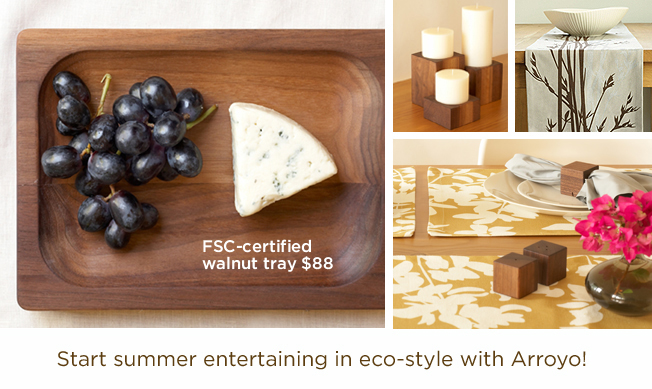 "Amenity Home offers a wide array of eco-friendly products for thoughtful modern living. At Amenity Home, we are dedicated to the never-ending process of maintaining Amenity's harmony with the environment." They have absolutely everything you could
want
NEED for the most eco-chic home. They make custom bed frames... linens... organic bedding... stretched canvas prints, and the most amazing throw pillows...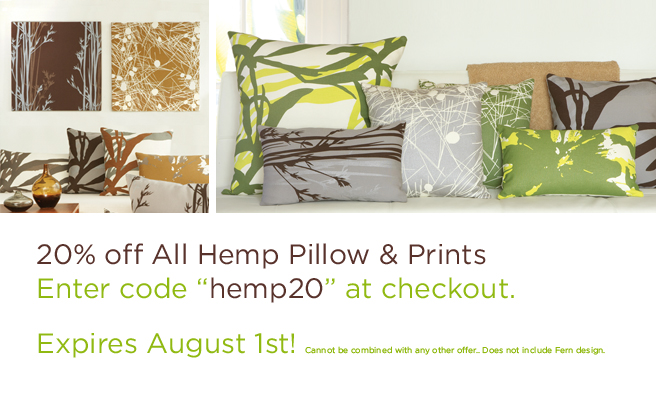 and lets not forget their amazing organic baby goodies! Blankets, pillows, sheets, wall art, crib bedding and more...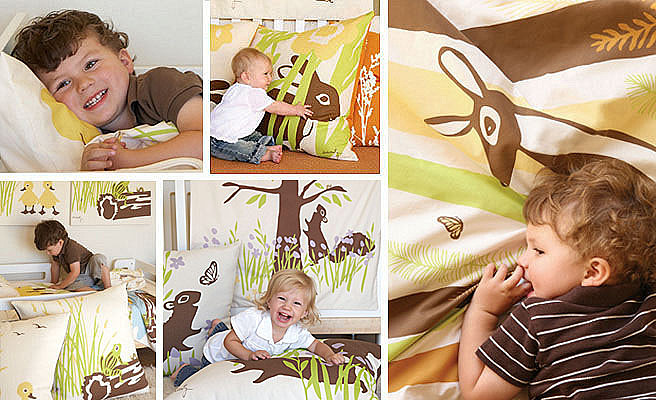 We're absolutely in love with every single thing they have to offer... and when trying to decide what to "review" it was next to impossible... After a long deliberation, we chose the "Woods Organic Baby Blanket".  Deer always make me think of my grandpa who passed away... so there was no doubt that this was the perfect print for us. You should have seen the huge smile on my face when I opened up the box... It was beautiful... perfect... and i was ecstatic. Idyllic scenes are printed with certified organic dyes onto a 300 thread count, organic cotton percale and backed with a soft and cozy organic cotton fleece. It is a size Large Crib Blanket measuring size 34x46 and is valued at $115.  Could it be any cuter? I think not...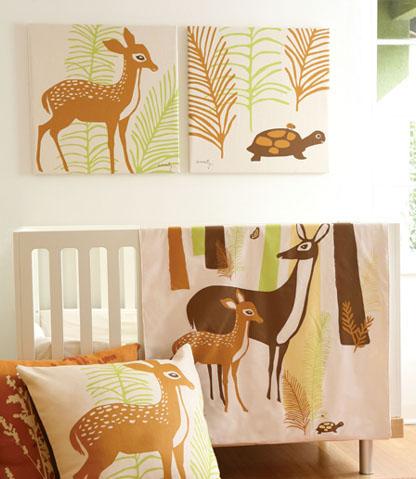 So naturally, I just couldn't WAIT to be done with work so I could snuggle Zavery up for pictures... he LOVED it. *spamming pictures here, lol*
I absolutely melted over this shot... can you say - heart breaker!?
BUTTERFLY!
Clearly - we love our new blanket... and to win Zavery's love is a tough task... he is pretty picky when it comes to new blankies... Adorable right? And it gets even better. Outside of bedding & decor, they also have everything baby could need for Bath & Meal time...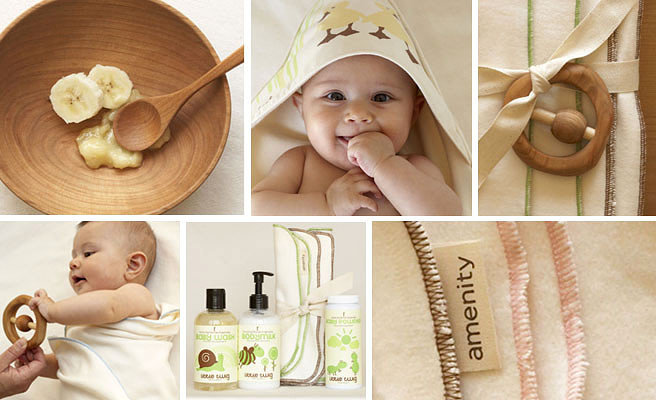 And one of you lucky winners will win the Bath Time Package... "Our organic cotton hooded towel combined with four organic cotton washcloths, along with our favorite Little Twig extra mild unscented bath wash and lotion, make this a fun and healthy gift for caring for baby at bath time!" Valued at $79.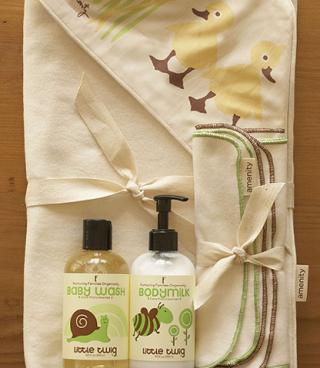 One lucky winner will receive this set in your choice of print, in either Ducks or Squirrels. Here is how you win!
LOTS of ways to get entries, as well as how to win a $1000 bedroom makeover!
HOW TO WIN! (#1 IS MANDATORY)
#1: Mandatory - Subscribe to the Amenity newsletter... its on the left hand side of their home page.(They will verify this so leave your email address in the comment)
(All below are optional for extra entries!)
#2: Follow Amenity Home on Twitter!
#3: Follow 
RockerByeBaby on Twitter
!
#4: Tweet This: (up to once daily)
"Organic Hooded Towel & Bath set ($78 value) by @amenityhome at the @rockerbyebaby blog Comment at link to enter! http://bit.ly/9V4Ikp"
#5: Enter the Amenity Home Facebook Sweepstakes for the $1000 bedroom Giveaway!
#6: Follow the RockerByeBaby blog! (sidebar)
#7: "Like" Amenity Home
 on facebook!
#8: "Like" 
RockerByeBaby on Facebo
ok.
#9: Put the Rockerbyebaby flash button on your blog or website. *sidebar*
#10: If you win - would you choose the Ducks or Squirrels print?
Read more →
---
---