Now a days it seems like anyone can be a good photographer with an iPhone and Instagram, but Ashley - the mama who this shower is for and the A in AE Photography is the real deal. In fact... she and her husband were the photographers at our wedding. Talent, talent, talent.
She also does a lot of the photography for our shop... like our Camera t-shirt, modeled by her son Finn!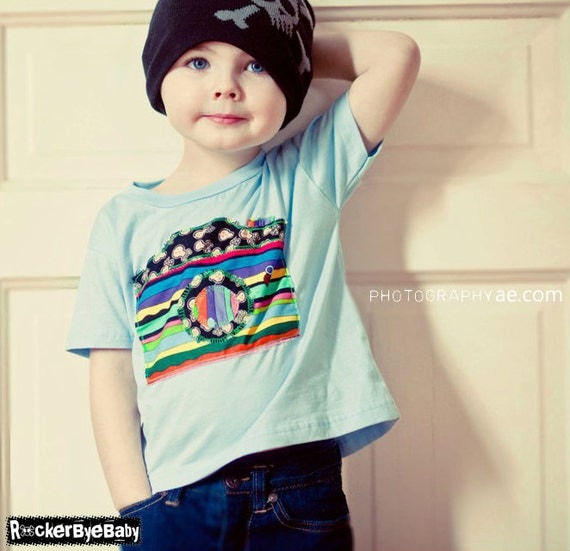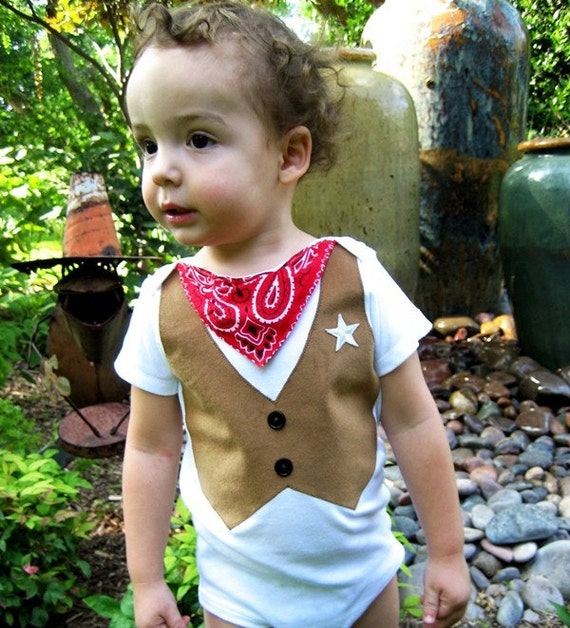 So, when I was "window shopping" on Etsy... and came across a super cute camera Onesie by Cuddle Star, I just KNEW Ashley would love it. Cuddle Star has some of the cutest onesies I have ever seen. Truly. If you are in to any sort of western style, this shop is for you. From Deputy Dude to Pearl Snap Vests onesies for the Cowboys (and girls)... to the Shadiator or the tie and suspenders for the "scenester" babies... This mama has got you covered. Everything you see in her shop is amazingly well made, down to every last detail. Even the little story in her "announcements" makes me love this shop even more... "Once upon a time there was a little girl named Adrian who lived it Texas. She loved to draw and paint. She wore tiaras, jewelry, slips on the outside of her clothes, and cowboy boots. She dreamed of growing up and moving to a coast thousands of miles away, marrying el Principe Rafael Medina, and having a daughter named Tigerlilly Goldfeather.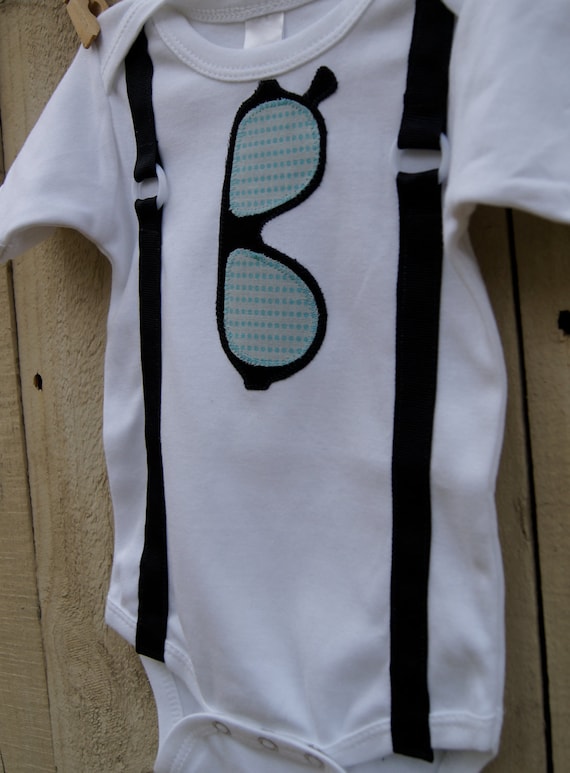 While some of those dreams came true, others faded and new dreams came to be.
Now Adrian resides in Austin TX, married a different kind of prince and has her el Princepe Rafael Medina in the form of a son. Thorough all life's adventures and changes, Adrian never let go of her love for quirky fashion. Cuddlestar came to be with the birth of her son."
Its so true. Just because we have kids doesn't mean we have to give up that unique sense of style. I can promise you that in the 5 years of my oldest son's life, he has never wore an outfit with teddy bears or rubber duckies... and the only choo choo train shirt he has is an awesome one with the smoke stack letting out puffs of skull and crossbones shaped steam. And like Adrian, if I couldn't find it in a store, I made it myself... (and also like Adrian, that inspired my store)  Im so happy to find yet another amazing Etsy shop like Cuddlestar that has awesome style and high quality... and you should too! Why? Because if you're lucky, you could be the winner of a super duper cute piece from her shop! They were so sweet to be sending Ashley this insanely adorable camera onesie for her little man. And lucky her because this is one of the last ones in this style!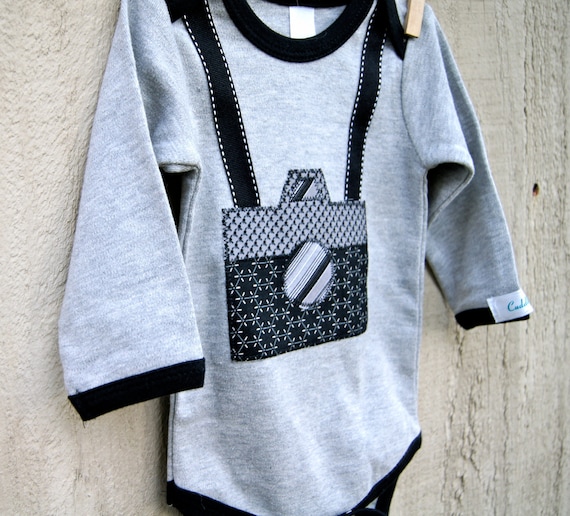 The winner of this giveaway will get to choose their prize between a
tie vest in brown
or turquoise, or a
tie suspenders in black
or brown, or a
deputy dude
... size 0-3m, 3-6m, 6-12m or 12-18m.
How to Win:
(EACH ENTRY MUST BE IN ITS OWN SEPARATE COMMENT BELOW TO BE COUNTED ACCURATELY)
#1: Heart
Cuddlestar on Etsy
.
#2: Heart your favorite item in the
Cuddlestar shop
, and come back here and tell us what design you would choose if you won!
#3: Fan
Cuddlestar on Facebook
!
#4: Fan the
RockerByeBaby facebook page
.
#5: Heart
RockerByeBaby on Etsy
.
#6: Follow the RockerByeBaby blog. (in the upper right hand sidebar.)