There isn't very much to say about StellarCheri that I haven't already said. Its no secret that I love and adore her stuff. I stand behind her quality 100%... so much so, that you will find the RockerByeBaby name on our special line of diaper bags with her. I have so many of her products, myself. Snack Bags, a couple clutches, a diaper bag, dresses... and more I'm sure.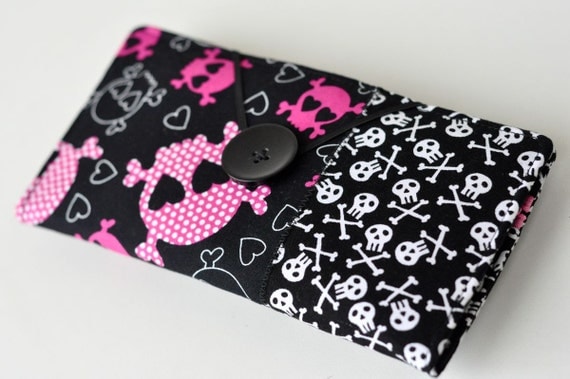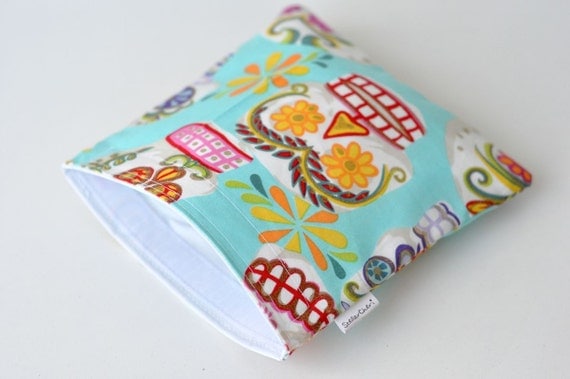 If you havn't had the pleasure of checking out StellarCheri, you must. I promise, everything you find will be of amazing construction, and super super cute. :) One of her new goodies on my wish list is this adorable wallet. Simple, functional, and would look so so cute with my diaper bag!! I love the patchwork detail and the big chunky button. 
Another one of our favorite items are her snack bags. They are not only cute, but functional too for SO MANY THINGS! The obvious use is for snacks... they are water resistant so you can pretty much put anything in there without having to worry too much about leaks. But another great use is as a small wet bag for potty training accidents when you are out and about... its the perfect size to just toss soiled undies in there after an accident. Though, I would recommend alternating between snack and soiled undies, lol maybe you should just buy two of them ;) While you are searching around her shop, you will also find the cutest dresses, hair bows, laptop sleeves and more... and among those other items are her brand spankin' new diaper clutches! Scratch that... you won't see those because the two she listed yesterday are already sold! "The StellarCheri diaper clutch is the perfect size for a a few diapers and a travel pack of wipes. Its great for quick trips with your little one, and especially awesome for your toddlers who really don't need all the necessities that a baby needs. :)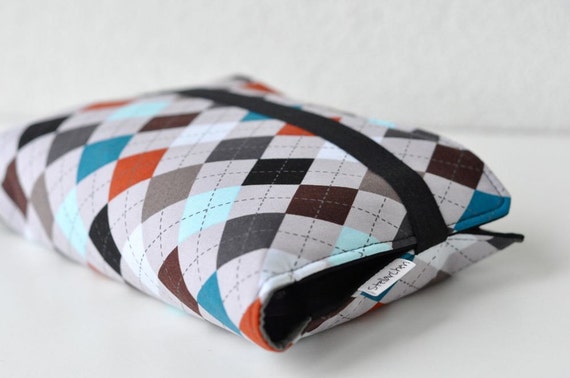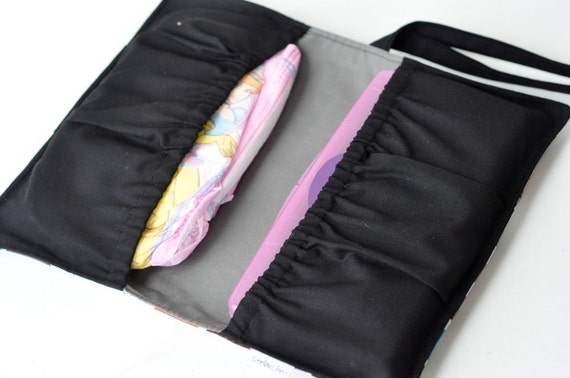 It measures 9.5"x6" when folded and closed. It has two elastic pockets on the inside, closes with an elastic band and also has a wristlet strap for carrying. All diaper clutches are made with cotton fabrics and a layer of interfacing to give it a bit of sturdiness." StellarCheri made a special one just for Ashley... And guess what... you will get to be among the first to try it out! One lucky winner will receive this super cute argyle diaper clutch, just like Ashley's. They are so great, and you can be sure there will be one coming to the RockerByeBaby household!  Also, what do you guys think about adding these to our line? Maybe a special combo of diaper bag and diaper clutch for a deal? Hmmmmm *wheels turning*
How to win:
(EACH ENTRY MUST BE IN ITS OWN SEPARATE COMMENT BELOW TO BE COUNTED ACCURATELY)
#1: Heart
StellarCheri on Etsy
.
#2: Heart your favorite pair of item(s) in the
StellarCheri Etsy shop
, then come back and comment below, telling us what you love!
#3: Fan the
StellarCheri facebook page
.
#4: Follow
StellarCheri on Twitter
and tweet this message: "Giveaway @RockerByeBaby for a @stellarCheri diaper clutch! Enter to win! http://punkrockerbyebaby.blogspot.com/2012/01/giveaway-6-stellarcheri.html"
#5: Fan the
RockerByeBaby facebook
page.
#6: Heart
RockerByeBaby on Etsy
.
#7: Follow the RockerByeBaby blog. (in the upper right hand side.)
#8: Blog about this baby shower giveaway! Linking back to our blog... when you are done come here and comment below with the link to where we can see the post!