Rozzlyn has a new favorite plushie!! A couple weeks ago I finally had the cash to buy the sock monkey from
Stacey Jean
that I have been stalking... I have always wanted one, and was SO excited to finally get one! It absolutely has surpassed my expectations in adorableness... and while I expected it to be another plush to add to the collection, it has quickly become her favorite toy.
The monkey (who has yet to be named) goes EVERYWHERE with us... and Rozzlyn absolutely loves chomping on its tail, lol.  If you haven't had the pleasure of checking out Stacey Jean - you must...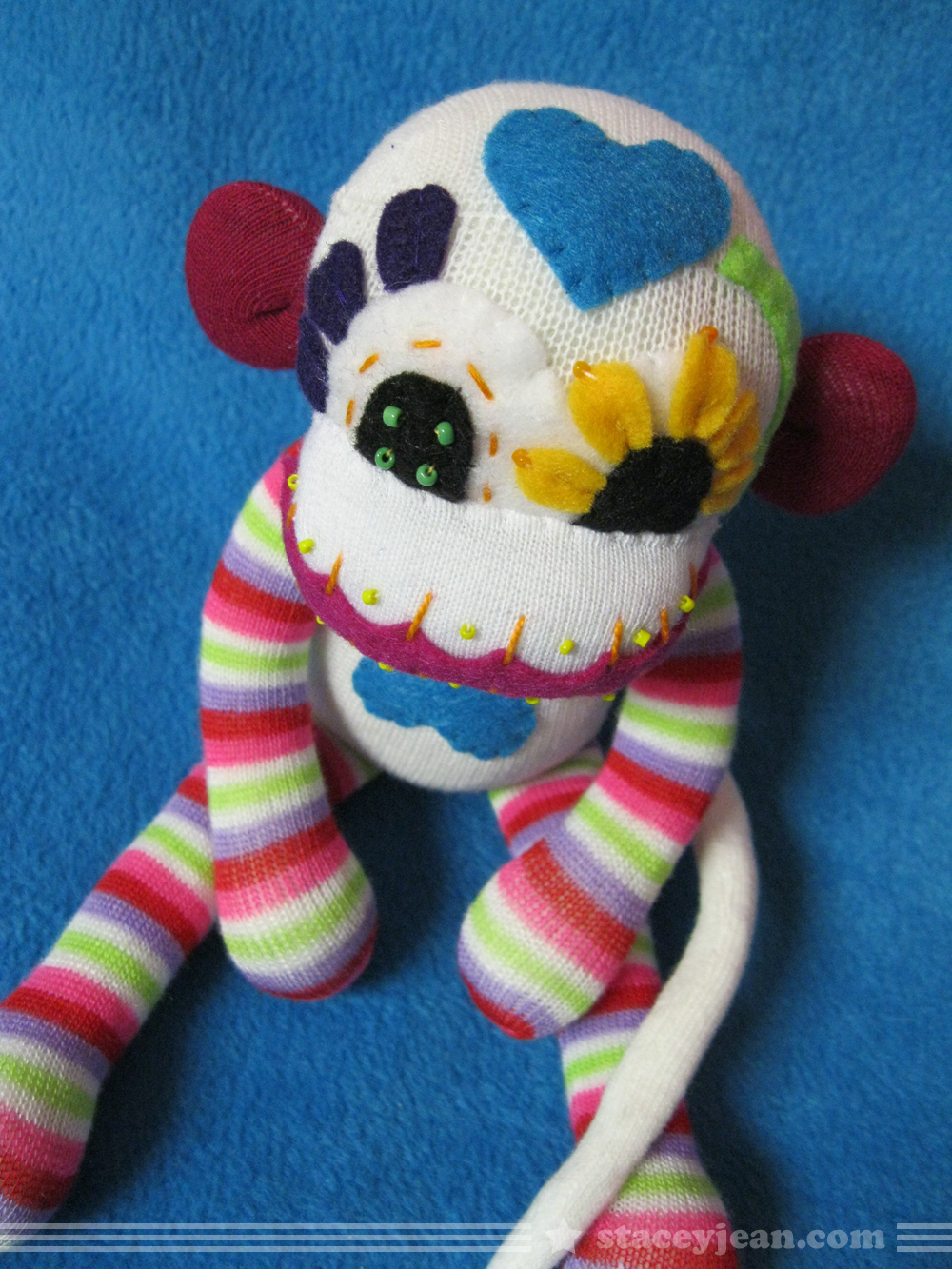 Im already scouting out my next purchase and just can't decide!I know at some point I definitely need to snap up one of the 
Dia Day Los Muertos monkeys
... they're so amazingly detailed... and of COURSE adorable.  And the colors!? Ah come on... everyone needs one :) While you're over there... be sure to check out her arm warmers and other goodies... You can also find her on
facebook
... and
twitter
...
Would love to hear your favorites!!
Read more →
---
---