Hey everyone!
Im here today to ask for a little help... A good friend of my hubby's, Tommy - is headed out on one of the most SELFLESS trips I have ever known anyone to take... in January, he is going "the garbage dumps and leper colonies of Hyderabad, India"
From Tommy:
"it's pretty simple, really: my friends and i will pour out our hearts to the lepers and children living in the garbage dumps of hyderabad, india. we are friends with a church right in the middle of a garbage dump and we love to do things like: throw feasts for the village, give blankets to the widows, play games with the kids, sing songs to everyone, pray with people, and meet the needs of beautiful people who are shamefully tossed aside like trash as a result of a cultural caste system that doesn't value them as humans. we will hug widows whose own sons won't even touch them, people who have not been hugged in like 20 years. we honor and value them. You and I might believe some different things, maybe we don't, but one thing that I really value is that when Jesus said to love the least of people, I take it seriously. Now, not everyone is able to just drop what they're doing and do stuff like this because of families, jobs, etc. but I've been placed in the unique position to. Maybe you're not sure about this "Jesus business" but you feel your heart strings tugged when you hear about this. Together, we can live out this vision."
Its people like Tommy that make this world a better place... doing selfless acts to help the people around him... to no benefit of himself. No matter how much he raises, he is taking this trip... either with the help of us, or out of his own pocket... but I know we can put a huge dent into the outrageous cost of his ticket to India.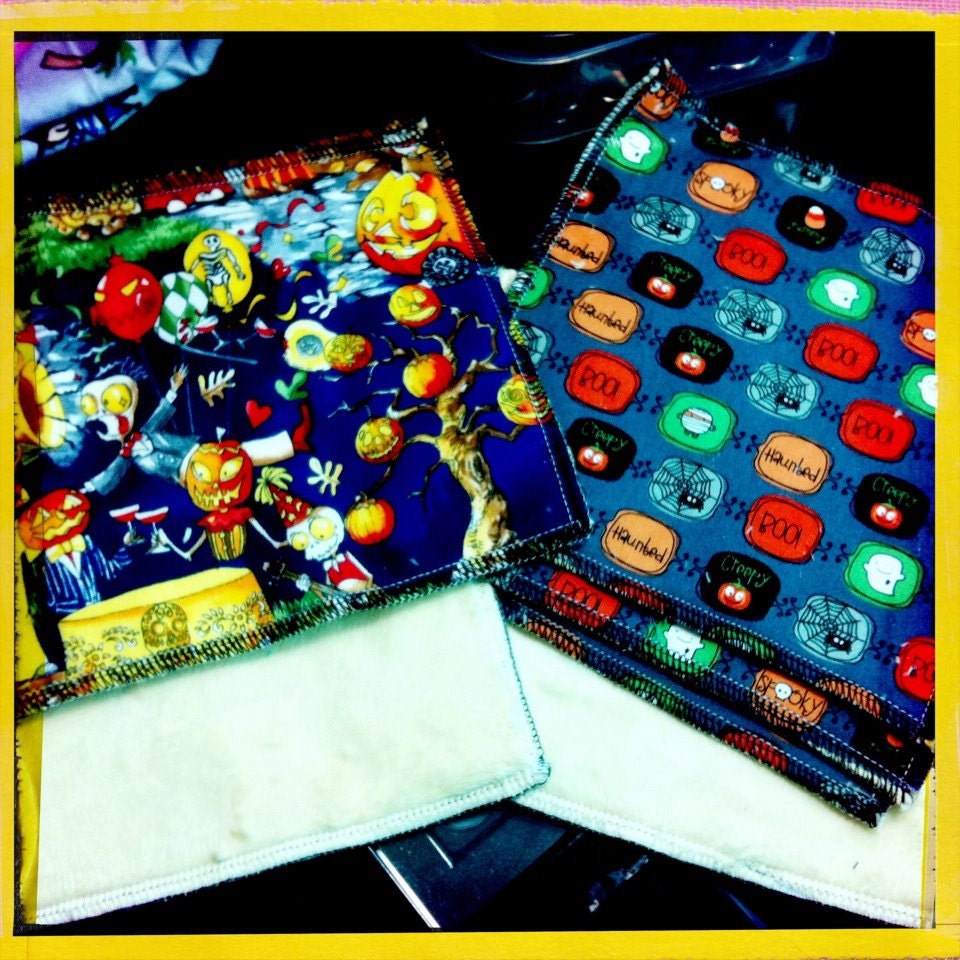 Now, we have raised money for people before and had pretty huge turn outs - so I know we can make a difference for Tommy too... So with Halloween right around the corner - Ill make you a deal... Anyone that donates $5 will get entered into a giveaway to win a pack of Halloween Booger Bashers...  Donate $10 and be entered to win a Halloween Pacifier Clip & Halloween Booger Bashers... And if you donate $20 - you will be entered in to win a special one of a kind (unisex) Halloween Cotton/Minky blanket.
Here is how you do it...
Go to
this website
... Choose either the $20 option... or below it you can enter your own amount... it says over $20 but you can do less than that as well... so enter in either $5 or $10 in that box... then Check out with Paypal... (you can either use your paypal account for that, or just enter in your credit card info) Then check your email... you will have a receipt that is titled:
Then just forward it to me at rockerbyebaby@me.com with your name... I will then total up all the entries/donations... and on Monday we will pick a winner... so PLEASE give what you can... and PLEASE share and tell your friends... I know we can make a difference...